Yule Cookies
2003


2003 Candy List

2004 Cookie List&nbsp&nbsp 2005 Cookie List
2006 Cookie List&nbsp&nbsp 2007 Cookie List&nbsp&nbsp 2008 Cookie List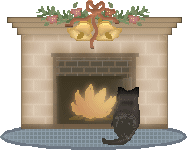 Moravian Christmas Cookies

2 cups shortening
2 1/4 cups brown sugar
1 quart molasses
8 cups flour
1 tablespoon cloves
1 tablespoon cinnamon
1tablespoon ginger
1/2 teaspoon baking soda dissolved in 1 teaspoon vinegar

Sift the flour and spices together. Add sugar and mix well. Work in the shortening with the finger tips or with a pastry blender. Add bakingsoda and molasses and mix thoroughly. Chill. Roll very thin on floured board and cut with fancy cookie cutters. Bake at 350 F about 10 minutes.









Soft Ginger Cookies With Lemon Glaze

1 cup buttermilk
2 tsp baking soda
3/4 cup vegetable oil
1 cup sugar
1 cup dark molasses
2 eggs
3 3/4 cups flour
1 tsp salt
2 tsp ground cinnamon
1 tsp ground ginger
1 tsp grated nutmeg
1/2 tsp ground allspice
1/2 tsp cloves

Frosting
2 cups confectioners' sugar
1 Tbsp soft butter
1 Tbsp fresh lemon juice
1 tsp grated lemon rind
1/2 tsp vanilla extract
3 Tbsp milk (more or less!)

In a small bowl, combine the buttermilk and baking soda and set aside; it will foam up. In a large mixer bowl place the vegetable oil,sugar, molasses, and eggs. Beat for 1 minute or until well mixed. Add the buttermilk mixture and blend. Sift together the flour, salt, cinnamon, ginger, nutmeg, allspice and cloves. Add slowly to the molasses mixture, and beat on medium speed until just blended. Allow the batter to stand for 15 minutes. Preheat the oven to 325*
Drop batter by heaping tablespoons onto oiled cookie sheets. Bake for 8 to 9 minutes, or until the top of the cookies spring back when touched with your finger. Do not overbake, these cookies should be very soft, almost like little round gingerbreads. While the cookies are baking, make frosting.

Frosting
In a mixer bowl, beat the confectioners' sugar, butter, salt and lemon juice until smooth. Blend in the lemon rind, vanilla and enough milk to make a smooth consistency. Remove the baked cookies to a wax paper lined wire rack. Frost while warm, spreading about a 1/2 tsp of frosting over each cookie. Let cool completely, then transfer to trays and place in the freezer to completely set the glaze or to freeze for storing. Pack cookies in tins using wax paper to separate each layer. These freeze very well. Makes 3 1/2 to 4 dozen









Eggnog-glazed Spritz Cookies

Cookies

1 cup Butter, softened
2/3 cup sugar
1 egg
1 tablespoon vanilla
2 1/4 cups all-purpose flour
1 teaspoon ground nutmeg

Glaze

1 cup powdered sugar
1/4 cup Butter,melted
1/4 teaspoon rum extract
1 to 2 tablespoons hot water
Multi-colored decorator candies

Heat oven to 375 F. In large mixing bowl, combine butter, sugar, egg and vanilla. Beat at medium speed, scraping bowl often, until creamy (two to three minutes). Reduce speed to low; add flour and nutmeg. Beat, scraping bowl often, until well mixed (two to three minutes). Place dough into cookie press; form desired shapes 1 inch apart on cookie sheets. Bake for eight to 12 minutes or until edges are very lightly browned. In small bowl, stir together sugar, butter and rum extract. Stir in hot water for desired glazing constancy. While still warm, brush top of each cookie with glaze. Sprinkle with candies.

(Makes four dozen.)

Nutritional Facts (1 cookie): Calories 90; protein 1 g; carbohydrate 10 g; fat 5 g; c! holesterol 15 mg; sodium 50 mg.

Copyright© 2000 NewsUSA www.newsusa.com









Norwegian Nutmeg Cookies

Nonstick cooking spray
1/4 pound butter, softened
1/2 cup confectioners sugar
2 eggs
1/2 tablespoon milk
1/2 teaspoon nutmeg
1/4 teaspoon lemon juice
2 cups flour
1 teaspoon baking powder
Granulated sugar

Pre-heat the oven to 350 degrees. Lightly spray a baking sheet with cooking spray and set aside. Mix the butter and the confectioners sugar together in an electric mixer until smooth and creamy. Beat one of the eggs in a small bowl with a wire whisk. Add the egg, milk, nutmeg and lemon juice to the mixer and mix well. In medium-sized bowl, mix the flour and baking powder together. Add the flour and baking powder mixture to the mixer and mix well until it forms into dough. Using a rolling pin, roll the dough out on a clean flat surface to about 1/4-inch. Cut out the cookies with cookie cutters, and place on the baking sheet. Beat the second egg in the small bowl. Brush a little of the beaten egg on the top of each cookie, then sprinkle each cookie with a little granulated sugar. Bake the cookies for about 10 minutes. Remove to a wire rack to cool.

Makes 3 dozen









Sour Cream Spice Drops

2 ½ cups flour
2 teaspoons baking powder
½ teaspoon baking soda
½ teaspoon nutmeg
¼ teaspoon salt
¼ cup raisins, finely chopped
½ cup butter, room temperature
1-cup brown sugar
1 egg
½ cup sour cream
¼ teaspoon vanilla
½ cup walnuts, chopped

Mix dry ingredients. Stir in raisins. In a separate bowl cream butter and sugar. Beat in egg and sour cream. Gradually add dry ingredients. Drop by teaspoonfuls onto greased cookie sheet. Bake at 375 degrees for 10 minutes.

Makes three dozen.









SF Spiced Whole Wheat Sugar Cutouts

1/3c. butter or margarine
1/3c. shortening
1c. flour
1c. whole wheat flour
3/4c. splenda
1 egg
1TB milk
1 tsp baking powder
1 tsp vanilla
dash salt
3/4 tsp ground cinnamon
1/8 tsp ground nutmeg
1/8 tsp ground allspice or cloves

In a large mixing bowl beat butter and shortening with an electric mixer on medium to high speed about 30 seconds or till softened. Add half of the flour and all of the sugar, egg, milk, baking powder, vanilla, salt and spices to the butter mixture. Beat until thoroughly combined, scraping sides of the bowl occasionally. Beat or stir in remaining flour. Divide dough in half. Cover and chill about 3 hours or until easy to handle. On a lightly floured surface, roll each half of the dough to 1/8in thickness. Using 2- to 3-in cookie cutters, cut dough into desired shapes. Place 1-in apart on an ungreased cookie sheet. Bake at 375* for 7-8 minutes or till bottoms are lightly browned and edges are firm. Cool on cookie sheet 1 minute. Remove cookies and cool on wire rack. Decorate if desired.

Yields 3-4 dozen









Sugar Free Rugelach

1 cup margarine
8 ounces cream cheese, softened
2 3/4 cups all-purpose flour
2 teaspoons vanilla extract
1 cup chopped raisins
1 cup chopped walnuts
2 tablespoons ground cinnamon
1 cup apricot spreadable fruit

Cream together the margarine and cream cheese in the bowl of an electric mixer. Blend in the vanilla. Mix in the flour. Chill the dough.

To make the Filling: Mix together the chopped raisins, chopped walnuts, and cinnamon. If you have a food processor, place the whole walnuts and raisins into the bowl, sprinkle with the cinnamon, and chop them together by processing in short pulses. Divide the dough into 4 equal portions. Roll out each portion into a 10 - 12 inch circle 1/8 inch thick on a lightly floured board or between two sheets of waxed paper. Spread a light layer of preserves (approximately 2 tablespoons) onto each dough circle. Sprinkle each circle with approximately 1/4 cup of the chopped nut-raisin-cinnamon mixture. Cut each circle into 16 wedges using a pastry cutter or a pizza cutter. Roll each wedge from base to point. Place point down on a lightly greased or parchment lined baking sheets. Bake for 15-17 minutes at 375 degrees F (or until golden). Remove to racks to cool.

Makes 32 servings









Spiced Crescent Moon Cookies

3/4 cup vegetable shortening at room temp
1 cup firmly packed light brown sugar
1 large egg, beaten
1/4 cup molasses
2 cups all purpose flour
2 teaspoons baking soda
1 teaspoon cinnamon
1 teaspoon ground ginger
1/2 teaspoon ground cloves
1/4 teaspoon salt
4 drops almond extract
confectioners sugar for sprinkling

Preheat oven to 375º F.

In a bowl cream the shortening with the brown sugar until the mixture is light and fluffy and stir in the egg and the molasses. In another bowl stir together the flour, the baking soda, the cinnamon, the ginger, the cloves and the salt. Add the flour mixture in small amounts to the shortening mixture, and blend the dough well. Chill the dough for 1 hour. Cut the dough into crescent moon shapes. Arrange on greased cookie sheet and sprinkle with the confectioners sugar. Bake for 8 to 10 min. Allow them to cool on paper. Makes approx. 38 cookies.









Eggnog Thumbprints

3/4 cup butter, softened
1/2 cup sugar
1/4 teaspoon McCormick® Ground Nutmeg
2 egg yolks
1 teaspoon McCormick® Pure Vanilla Extract
1 1/2 cups all-purpose flour
2 slightly beaten egg whites
1 cup finely chopped walnuts

Rum Filling:
1/4 cup butter, softened
1 cup sifted confectioner's sugar
1/4 teaspoon McCormick® Imitation Rum Extract
1 to 2 teaspoons milk

McCormick® Ground Nutmeg

1. Lightly grease a cookie sheet; set aside.

2. In a large bowl beat butter with an electric mixer on medium to high speed for 30 seconds. Add sugar and nutmeg. Beat until combined, scraping sides of bowl occasionally. Beat in egg yolks and vanilla until combined. Beat in as much flour as you can with the mixer. Using a wooden spoon, stir in any remaining flour.

3. If necessary, cover and chill in refrigerator about 1 hour or until dough is easy to handle.

4. Place the egg whites and chopped walnuts in separate small bowls. Shape dough into 1-inch balls. Roll balls in egg whites, then in walnuts to coat. Place balls about 1 inch apart on prepared cookie sheet. Make an indent with your thumb in the center of each ball.

5. Bake in a 375°F oven for 10 to 12 minutes or until edges are lightly browned. Transfer cookies to a wire rack; let cool.

6. Rum Filling: In a small bowl beat butter until softened. Add confectioner's sugar and beat until fluffy. Beat in rum extract. Beat in enough milk to make spreading consistency. Pipe or spoon about 1/2 teaspoon Rum Filling into the center of each cooled cookie. Sprinkle with additional nutmeg.

Makes 40 cookies









Butterscotch Gingerbread Cookies

3 cups all-purpose flour
2 teaspoons baking soda
1 1/2 teaspoons ground cinnamon
1 1/2 teaspoons ground ginger
3/4 teaspoon ground cloves
1/2 teaspoon salt
1 cup butter or margarine
1 1/2 cups packed brown sugar
1 large egg
1/3 cup light molasses
1 (11 ounce) package NESTLE® TOLL HOUSE® Butterscotch Flavored Morsels

1 PREHEAT oven to 350 degrees F. 2 COMBINE flour, baking soda, cinnamon, ginger, cloves and salt in small bowl. 3 BEAT butter, sugar, egg and molasses in large mixer bowl until creamy. Gradually beat in flour mixture until well blended. Stir in morsels. Drop by rounded tablespoon onto ungreased baking sheets. 4 BAKE for 9 to 11 minutes or until cookies are lightly browned. Cool on baking sheets for 2 minutes; remove to wire racks to cool completely.

Makes 54 servings









Mincemeat Cookies

1 3/4 cups all-purpose flour
1/2 teaspoon baking soda
1/2 teaspoon cloves
1/2 teaspoon nutmeg
1/2 teaspoon ginger
pinch of salt
1/2 cup vegetable shortening
3/4 cups granulated sugar
1/2 teaspoon vanilla
2 eggs
1/2 cup chopped walnuts
3/4 cup prepared mincemeat

Preheat oven to 350°F. Lightly grease cookie sheets or line with parchment paper. Sift the flour, baking soda, cloves, nutmeg, ginger, and salt together; set aside. Cream shortening. Beat in sugar, vanilla and eggs. Add in the dry ingredients. Fold in walnuts and mincemeat. Drop by the spoonful on to cookie sheets about 2" apart. Bake 8-10 minutes or until lightly browned. Transfer to wire racks to cool.









Strufoli

2 1/2 cups flour
4 eggs
1 egg yolk
1/4 cup vegetable oil
1/2 tablespoons sugar
1/8 teaspoon salt
1/2 teaspoon grated lemon peel
2 cups vegetable oil
1 1/2 cups honey
1 teaspoon grated orange peel

Put flour on a board and make a well in the center. Add eggs, egg yolk, oil, sugar, salt, and lemon peel. Mix and work dough well. Shape dough into very small balls about the size of marbles, and fry in 2 cups of hot oil until golden. Fry only a few at a time. While dough is frying, melt honey in saucepan and add orange peel. When balls are done drop them in the honey and orange peel mixture and remove with a strainer spoon. Pile on a serving dish into a conical mound. Cool. Top with candy sprinkles or powdered sugar or leave plain.









Cranberry Decadent Cookies

1/4 cup all-purpose flour
1/4 cup cocoa powder
1 teaspoon cinnamon
1/8 teaspoon baking powder
6 tablespoons butter, softened
1/2 cup sugar
2 large eggs
8 ounces semi-sweet chocolate, chopped
2 cups white chocolate chips, divided
1 cup dried cranberries
1 pinch salt

Preheat oven to 350 F. Grease large cookie sheets.

Melt semi-sweet chocolate over low heat in the top of a double boiler or in the microwave (at 50% power) and cool.

Combine dry ingredients: flour, cocoa, cinnamon, baking powder and salt.

In a large bowl, cream butter. Add sugar and beat until light and fluffy. Add eggs and beat until smooth. Stir in melted chocolate.

Add dry ingredients and mix well. Fold in 1 cup white chocolate chips and the dried cranberries. If dough feels very soft or wet, chill for 10 minutes. Drop by teaspoons on to greased cookie sheets.

Bake until cookies look dry and cracked but still feel soft when pressed lightly, about 8 minutes. Remove from oven and let stand on sheets 3 minutes. Remove to rack and let cool completely.

Place 1 cup white chocolate chips in a microwaveable bowl. Microwave on medium (50%) power for 30 seconds. Stir. Continue microwaving for 10 seconds and stir again. Repeat just until white chocolate is melted. Scrape melted white chocolate into a ziplock baggie.

With sharp scissors, snip off a very small corner of the baggie. Drizzle top of cookies with zig-zags of melted white chocolate.



This site Copyright © 2001-2013
Hearth and Home Witchery
unless otherwise noted





Images by