Imbolg Feasting
For the Imbolg feast think of dairy-symbolic of the newly lactating animals and white like the snow that many of us are buried under. Foods of oranges, reds & yellows are appropriate too for this festival of light as we help the Earth to awaken. Seeds, spicy foods, braided breads are all other foods used for this day. Starting on this day I light a hurricane lamp and it is left in my kitchen and relit everytime I cook.


Beverages

Potus Ypocras
Clarrey
Malaysian Spiced Tea
Puerto Rican Egg Nog (Coquito)
Mulled Wine
Chai
Creamy Spiced Tea
Creamy Eggnog

Or perhaps take the easy way out and enjoy some warm cocoa from a packet or some Ovaltine, Horlicks or Bournvita



Appetizers

Toasted Pumpkin Seeds
Curried Meatballs
Volcano Bread
Bombay-Spiced Chicken Skewers
Bacon Wrapped Jalapeno Poppers
Curried Chicken Pasties
Red Capsicum and Tomato Dip



Breads

Three-Seed Crown Loaf
Cardamom Pine Nut Scones
Vena's Date Bran Muffins
Honey and Flaxseed Bread-for bread machine
Lemon Poppy Seed Muffins
Banana Date Flaxseed Bread
Buttermilk Seed Bread
Multigrain Seeded Bread
Mincemeat Bran Muffins
Triple Chocolate Muffins
Eggnog Muffins
Festive Milk Bread Plait
Seed Bread-for the breadmachine
Fig and Date Bread



Soups & Sides

Mushroom Leek Soup
Leek and Potato Soup
Cream of Roasted Garlic Soup
Sour Cream Potato Soup
Curried Brown Rice
Carrot Raisin Slaw
Rumbledthumps
Winter Salad with Homemade Herbed Cheese
Creamed Onions and Sage



Main Dishes

Licky Pasty
Herb Pasty
Mushroom Pasties
Dingle Pies
Kebab Curry
Sour Cream Chicken with Artichoke Hearts
Mexican Lasagna
Steak in Sour Cream Sauce
Curried Chicken Pitas



Desserts

Lemon Cream Cake
Orange and Poppy Seed Cakes
Tofu Cheese Cake
Seed Cake
Tunnel of Fudge Cake
Blessed Bride's Cake
Imbolc Ritual Cake
Magical Cream Puffs



and as always Mama Moon's Kitchen has many more recipes to choose from!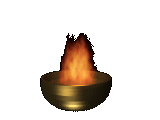 Potus Ypocras

1 bottle (750 mll) of an inexpensive, sweet red or white wine
1 - 1 1/2 cups sugar (OR: 1 - 2 cups honey)
1 Tbs. each of ginger, cinnamon, cardamom, white pepper, clove, nutmeg, & caraway seed
cheesecloth

Bring the wine and sugar or honey to a boil; if using honey, skim off the scum as it rises. Taste for sweetness; add honey or sugar as necessary. Remove from heat, stir in spices, and allow to sit covered for 24 hours. After sitting, the spices will create a thick residue which will settle to the bottom. Using a ladle, pass the wine into another container through a strainer lined with 2 or 3 layers of cheesecloth to remove the spices, being careful to leave as much of the spice residue in the pot as possible. Bottle. Make at least 1 month before serving. The older it is, the better. Ypocras was a very popular Medieval beverage, and many different directions for preparation still exist. Also called Hipocras, the drink is named after the famous physician Hippocrates.


SOURCE: A Boke of Gode Cookery





Clarrey

1 bottle (750 mll) of an inexpensive, sweet white wine
1 -2 cups honey
1 tbs. each cinnamon, galingale (or substitute ginger), & cardamom
1 tsp. white pepper
cheesecloth

Bring the wine and honey to a boil; reduce heat & skim off the scum as it rises. Taste for sweetness; add honey as necessary. Remove from heat, stir in spices, and allow to sit covered for 24 hours. After sitting, the spices will create a thick residue which will settle to the bottom. Using a ladle, pass the wine into another container through a strainer lined with 2 or 3 layers of cheesecloth to remove the spices, being careful to leave as much of the spice residue in the pot as possible. Bottle. Make at least 1 month before serving. A good Clarrey aged for a year or more is exquisite! Clarrey was wine to which honey and spices were added; the name comes from the Latin vinum claratum, which means "clarified wine." The name survives today as claret, a dry, red wine

SOURCE: A Boke of Gode Cookery






Malaysian Spiced Tea

4 c Boiling water
1 t Fresh tea
4 Cardamom pods, bruised
1 small piece cinnamon stick
a pinch of saffron strands
2 T finely flaked almonds
Sugar to taste

Brew the tea and allow to steep for 5 minutes. Add the spices. In each individual bowl or cup, put a teaspoonful of flaked almonds. Pour the teaover the almonds, sweeten to taste and drink hot.



<Puerto Rican Egg Nog (Coquito)

4 cups coconut milk
6 tablespoons white sugar
8 egg yolks
2 teaspoons vanilla extract
8 tablespoons dark rum
1/2 teaspoon ground nutmeg

Combine the coconut milk and the sugar in a saucepan and scald over medium heat.
Beat the egg yolks with the vanilla. Beat in 1/2 cup of the scalded mixture into the egg yolks. Then whisk all the egg yolk mixture into the scalded mixture. Stirring mixture constantly, cook over low heat until mixture reaches a temperature of 160 degrees F (71 degrees C). The mixture should be thick enough to coat the back of a spoon. DO NOT BOIL.
Strain the eggnog into a bowl. Stir in the rum and let cool to room temperature. Place plastic wrap on the surface and refrigerate until well chilled. Once chilled serve with nutmeg sprinkled on top.

serves 8



Mulled Wine

1 orange, sliced and seeded
1/2 cup sugar
2 cups water
1 teaspoon ground cloves
2 teaspoons cinnamon
1 bottle red wine (any full bodied red will work-burgundy for example)

Combine the orange, sugar, water, and spices in a large stainless steel or enameled pot. Slowly bring to a boil, reduce the heat, and simmer for15 minutes. Reduce the heat, add the wine, and slowly reheat but do not boil. Serve warm in mugs.





Chai

14 cardamom pods
1 1/2 cups milk
3 sticks (3 inches cinnamon, broken into pieces)
6 whole cloves
2 tbsp. black tea leaves
granulated sugar

Using flat side of large knife, crush cardamom pods to expose seeds. In saucepan, bring 4 1/2 cups water, milk, cardamom pods, cinnamon and cloves to boil. Reduce heat and simmer for 5 minutes, stirring occasionally. Add tea and remove from heat; cover and let steep for 5 minutes. Strain.

Makes 6 mugs.



Creamy Spiced Tea

3/4 cup unsweetened instant tea
1 teaspoon finely grated orange peel
1 teaspoon ground cinnamon
1/2 teaspoon ground cloves
1/4 teaspoon ground nutmeg
1 (14 ounce) can Eagle Brand Sweetened Condensed Milk
6 1/3 cups water

In large saucepan, combine tea, orange peel and spices. Add sweetened condensed milk; mix well.

Over medium heat, slowly stir in water. Heat thoroughly but do not boil. Refrigerate any leftovers.

Tip: May be stored in refrigerator up to 5 days. Mix well and reheat before serving.

Makes 2 quarts.

Source: Eagle Family Foods

Creamy Eggnog

Soft Custard (below)
1 cup whipping cream
2 tbsp powdered sugar
1/2 tsp vanilla
1/2 cup rum
Yellow food color, if desired
Ground nutmeg

Prepare Soft Custard.
Just before serving, beat whipping cream, powdered sugar and vanilla in chilled medium bowl with electric mixer on high speed until stiff. Gently stir 1 cup of the whipped cream, the rum and 1 or 2 drops food color into custard. Pour custard mixture into small punch bowl. Drop remaining whipped cream in mounds onto custard mixture. Sprinkle with nutmeg. Serve immediately. Refrigerate any remaining eggnog.





Toasted Pumpkin Seeds

Remove seeds from pumpkin or squash (winter type) and wipe them (do NOT wash!). In a food storage bag place 1½ tbsp to 2 tbsp cooking oil and place the dry seeds in the bag; shake well to coat all seeds with the oil (massage them a big through the bag to help distribute the oil). Place 1 to 2 tbsp of Popcorn salt into another food storage bag. Remove seeds from first bag and place them in the bag with the salt. Shake well to coat all seeds. Spread the oiled and salted seeds out on a baking sheet as separated as possible from each other and EITHER: bake at 350ºF for 20 to 30 minutes until golden brown OR: bake at 250ºF for 1¼ hours (they will be white in color). Sometimes when the seeds are done they will begin to pop.



Curried Meatballs

1 1/2 lb ground beef
1/2 cup almonds, chopped fine
2 - 8 oz cans water chestnuts, drained and chopped fine
1 cup dry bread crumbs
2 eggs
1 T soy sauce
2 cloves garlic minced
cornstarch

Mix all ingredients, except the cornstarch. Form into 1" diameter balls. Roll in cornstarch and refrigerate for several hours. When ready to use fry in oil until well done.

Sauce

3/4 cup sugar
1/2 cup white wine vinegar
1/2 tsp ginger
14 oz can pineapple chunks drained (reserve liquid)
1/4 cup soy sauce
2 T cornstarch
1/2 cup water
2 tsp curry powder

Dissolve cornstarch in water. Mix all ingredients, except pineapple, in a sauce pan. Add pineapple juice to taste. Bring to a boil, stirring constantly, for 2 - 3 minutes. Add pineapple chunks and pour over cooked meatballs. Serve hot in a chafing dish with toothpicks.



Volcano Bread

1 cup sour cream
1 cup mayonnaise
1 cup shredded sharp cheddar cheese
1/2 cup chopped onion
1 can water chestnuts, drained and chopped
1 pkg vegetable soup mix
1 sprinkle onion soup mix
1 can mushrooms, drained or equivalent in fresh
1 pkg chopped frozen spinach, cooked, water squeezed out

Mix all together. Select a nice deep pumpernickel bread at your local bakery. Cut a nice shaped hole around the top and hollow out the inside, reserving the bread chunks. Pour the mixture inside the bread. Can be served like so with the bread chunks on the side, or wrapped in tin foil and heated in the oven.



Bombay-Spiced Chicken Skewer

1/3 cup (80mls) peanut oil
4 cloves garlic, crushed
2 tablespoons sweet paprika
1 tablespoon ground cumin
1 tablespoon ground turmeric
1 tablespoon ground coriander
2kg chicken breasts

Raita:

2 Lebanese cucumbers, seeded and finely chopped
3/4 cup yoghurt
1 tablespoon lemon juice
2 cloves garlic, crushed
¼ cup chopped fresh mint

Heat oil in a medium frying pan; cook garlic and spices, stirring, until fragrant; cool.
Cut chicken into 3cm pieces. Thread onto 24 skewers; place chicken in a large shallow dish. Pour over spiced oil mixture; refrigerate 3 hours or overnight.
Drain chicken; discard marinade.
Cook chicken on heated oiled barbecue, uncovered, until browned and cooked through. Serve chicken with raita.

For the Raita:
Combine ingredients in a small bowl.

From The Australian Women's Weekly Great Barbecue Food cookbook.



Bacon Wrapped Jalapeno Poppers

1 2 pounds fresh jalapeno peppers
1 pkg cream cheese
1 pound bacon (each slice cut in half)

Split, seed and wash jalapeno peppers. Spread cream cheese in each half of split peppers, either leave in halves *OR* combine the two halves to make a whole popper. Wrap each half/whole jalapeno with a bacon slice cut in half. Place each bacon wrapped jalapeno on a cookie sheet--bake at 250 until bacon is done, cool and serve.(Cheese will boil out if oven is set to high)



>Curried Chicken Pasties

Filling can be made a day ahead. Storage: Covered, in refrigerator. Freeze: Uncooked pasties suitable. Microwave: Not suitable.

1 potato, chopped
1 carrot, chopped
3 chicken breast fillets, finely chopped
1 onion, finely chopped
½ cup frozen peas
250ml (1 cup) water
1 small chicken stock cube, crumbled
3 teaspoons butter
3 teaspoons plain flour
1 teaspoon curry powder
¼ teaspoon ground coriander
4 sheets ready-rolled puff pastry
1 tablespoon milk
1 egg yolk

Combine potato, carrot, chicken, onion, peas, water and stock cube in pan. Bring to boil, simmer, uncovered, about 15 minutes or until vegetables are soft, stirring occasionally. Remove from heat, drain; reserve ½ cup liquid.

Melt butter in pan, add flour, curry powder and coriander, cook, stirring, 1 minute. Remove from heat, gradually stir in reserved liquid. Stir over heat until mixture boils and thickens. Stir into chicken mix- ture, cool. Cut a 17cm round from each sheet of pastry. Divide chicken mixture between rounds. Fold edges of pastry into centre. Pinch edges together to seal.

Place pasties on lightly greased over tray, brush with combined milk and egg yolk. Bake in moderately hot oven for about 20 minutes or until golden brown.

From The Australian Women's Weekly The Great Chicken Cookbook.



Red Capsicum and Tomato Dip

4 medium (800g) red capsicum
1 tablespoon olive oil
1 medium (170g) red Spanish onion, chopped
2 cloves garlic, crushed
2 teaspoons ground cumin
3 teaspoons ground sweet paprika
1 teaspoon caraway seeds
1 large (250g) tomato, seeded, chopped
½ cup (80g) blanched almonds, toasted

Quarter capsicums, remove seeds and membranes. Grill capsicums, skin side up, until skin blisters and blackens. Peel away skin; chop flesh roughly. Heat oil in pan, add onion, garlic and spices, cook, stirring, over medium heat for about 5 minutes or until onions are very soft and translucent. Add tomato, cook 5 minutes or until tomato is very soft. Blend or process capsicums until smooth, add tomato mixture and nuts, blend until combined. Cover, refrigerate several hours or overnight. Makes about 2 ½ cups (625ml).
Recipe can be made 2 days ahead.
Storage: Covered, in refrigerator.
Freeze: Not suitable.
Microwave: Not suitable.








Three-Seed Crown Loaf

4c. unbleached whole wheat flour
2tsp salt
1 envelope yeast
1 1/4c lukewarm water (easiest way to attain proper temp is to use half cold water and half hot water)
2 TB honey
2 TB plus 1tsp sunflower oil
3/4 c. sunflower seeds
2TB poppy seeds
2TB sesame seeds

Measure flour, salt and yeast into a large bowl.
Measure the water in a cup, then stir in honey and 2TB sunflower oil. Pour the liquid into the dry ingredients.

Mix to form a soft dough. The dough should be wet enough to cling to the bowl. Add more lukewarm water if necessary.
Scrape the dough out onto a lightly floured surface.

Knead the dough for 10 minutes. Rub the tsp of sunflower oil around a large bowl. Turn the dough in the oil, the cover the bowl in plastic wrap. Let the dough stand in a warm place for about 1 1/2 hours or until it has doubled in size.

Turn out dough and pat flat. Scatter with 1/2c of sunflower seeds, then roll up and knead for 20-30 turns. Shape into a round, cut into 8 wedges, then roll into balls. Dip 3 balls in poppy seeds, 2 in sesame, 2 in sunflower and 1 in whole wheat flour. Grease the 8 inch springform pan. Place balls inside and let rise for 35-40 min. Preheat oven to 450. Bake for 10 minutes. Lower the heat to 400* for 20 minutes longer. Release springform catch, remove bread from the pan and test. Cool on rack.





Cardamom Pine Nut Scones

1 1/2 cups Flour
1/2 cup Oat flour
1/2 cup Sugar
2 teaspoons Baking powder
1/2 teaspoon Baking soda
1/2 teaspoon Salt
2 teaspoons Ground cardamom (to taste)
1/4 cup Pine nuts -- ground
4 tablespoons Butter
2 Eggs -- lightly beaten
1/2 cup Cream (as needed)

Stir dry ingredients together. Add the pine nuts and butter and cut into the flour mixture. Stir in the eggs and add just enough cream to make a stiff dough. Put the dough on a floured board and pat it out into a circle about 1/4-1/2 inch thick. Cut into wedges and place wedges on a cookie sheet at least one inch apart. Bake at 400 degrees for 15 minutes or til nicely browned. Sprinkle with additional cardamom and serve with plum jam.

SOURCE:unknown



Vena's Date Bran Muffins

These are a long loved family favorite, dark, moist and rich.

6c. bran cereal
1 lb chopped dates
2c. boiling water
1c. butter
1qt buttermilk
5c. flour
1 tsp salt (opt)
1c honey
5 tsp baking soda
5 eggs

Pour boiling water over bran cereal and dates and let stand. Cream butter, sift dry ingredients together and add to butter alternately with buttermilk. Stir in bran-date mixture. Beat in eggs. Bake in greased muffin tins in 400deg oven for 15 min.
Makes about 6 dozen muffins

SOURCE: mama0moon



Honey and Flaxseed Bread for bread machine

1 1/8 cups water
1 1/2 tablespoons flaxseed oil
3 tablespoons honey
1/2 tablespoon liquid lecithin
3 cups whole wheat flour
1/2 cup flax seed
2 tablespoons bread flour
3 tablespoons whey powder
1 1/2 teaspoons sea salt
2 teaspoons active dry yeast

Put all the ingredients in the pan of the bread machine in the order suggested by the manufacturer. Select Whole Wheat Cycle, and Start.
Makes 12 servings

SOURCE:unknown



Lemon Poppy Seed Muffins

1 1/4 cups all-purpose flour
1/2-cup sugar
1-tablespoon poppy seed
1 tablespoon finely shredded lemon peel
2 teaspoons baking powder
1/2 teaspoon salt
1 beaten egg
3/4 cup milk
1/4 cup cooking oil

For topping:
2 tablespoons butter
2 tablespoons sugar

In a medium mixing bowl stir together flour, 1/2-cup sugar, poppy seed, lemon peel, baking powder and salt.

In another medium bowl combine egg, milk and oil. Add all at once to dry mixture. Stir just until moistened. Spoon batter into prepared muffin pans, filling each 2/3 full. Bake 20-25 minutes in preheated 375-degree oven. Cool on wire rack for 5 minutes. Remove muffins from muffin cups. Dip tops of muffins into melted butter then in the 2 tablespoons sugar. Serve warm.

Makes 12.

SOURCE:unknown



Banana Date Flaxseed Bread

1/2 cup flax seed
3 bananas, mashed
1/4 cup vegetable oil
1/2 cup white sugar
2 eggs
1 1/2 cups all-purpose flour
1/2 teaspoon baking powder
1/2 teaspoon baking soda
1/2 teaspoon salt
1/4 cup flax seed
1/2 cup chopped pitted dates

Preheat oven to 350 degrees F (175 degrees C). Lightly grease an 8x4 inch loaf pan. Use an electric coffee grinder or food processor to grind 1/2 cup flax seed; set aside. In a large mixing bowl, beat together banana, oil, sugar and eggs. In a separate bowl, mix together flour, baking powder, baking soda, salt, ground flax seed and 1/4 cup whole flax seed. Gradually stir flour mixture into banana mixture. Fold in dates. Spoon batter into prepared loaf pan. Bake in preheated oven for 55 to 60 minutes, or until a toothpick inserted into the loaf comes out clean.
Makes 10 servings

SOURCE:unknown



Buttermilk Seed Bread

1 (.25 ounce) package active dry yeast
1 teaspoon white sugar
3/4 cup warm water (110 degrees F/45 degrees C)
1 1/2 cups buttermilk
2 tablespoons margarine, melted
3 tablespoons honey
2 teaspoons salt
2 tablespoons sesame seeds
2 tablespoons flax seed
2 tablespoons poppy seed
2 tablespoons sunflower seed
2 cups whole wheat flour
4 cups bread flour

In a small bowl, dissolve the yeast and sugar in the warm water. Let stand until creamy, about 10 minutes. Combine buttermilk, butter or margarine, honey and the yeast mixture in a large bowl. Add the salt, all of the seeds and the whole wheat flour. Stir to combine. Add the bread flour, 1/2 cup at a time, mixing well with a wooden spoon after each addition. When the dough has pulled together, turn it out onto a lightly floured surface and knead until smooth and elastic, about 6 minutes. Lightly oil a large mixing bowl, place the dough in the bowl and turn to coat with the oil. Cover with a damp cloth and put in a warm place to rise until doubled in volume, about 1 hour. Preheat oven to 375 degrees F (190 degrees F). Grease two 9x5 inch loaf pans. Deflate the dough and turn it out onto a lightly floured surface. Divide the dough into two equal pieces and form into loaves. Place the loaves into the prepared pans. Cover with a damp cloth and let rise until doubled in volume, about 40 minutes. Bake at 375 degrees F (190 degrees C) for about 30 minutes or until the tops are brown and the bottom of a loaf sounds hollow when tapped.
Makes 20 servings

SOURCE:unknown



Multigrain Seeded Bread

1 1/2 cups whole wheat flour
3/4 cup all-purpose flour
1 (.25 ounce) package active dry yeast
1/2 teaspoon salt
3 tablespoons sunflower seeds
3 tablespoons sesame seeds
3 tablespoons shelled pumpkin seeds
1/3 cup rolled oats
1 cup water
2 tablespoons molasses
1 egg white
1 tablespoon 1% milk

In a large bowl, combine the whole wheat flour, all-purpose flour, yeast, and salt. In another bowl, mix the seeds with the oats. In a saucepan, combine the water and molasses and warm the mixture over low heat until a thermometer reads 120 to 130 degrees F (50 to 55 degrees C) . Add the liquid to the flour mixture with the egg white. Mix together until a soft dough forms. Turn the dough onto a lightly floured surface. Knead for 10 minutes; then shape into a ball. Lightly oil a large stainless steel bowl. Add the dough and turn to cover the dough with the oil. Cover the bowl with a tea towel and let rise in a warm place for 2 hours until doubled in size. When the dough has risen, punch the dough down with your fists and add all but 2 Tablespoons of the seed mixture working it into the dough. Reserve the 2 Tablespoons of seed mixture for the topping. Shape the dough into a loaf by rolling it into a 12 x 8 inch rectangle and then roll up by its shortest end. Pinch the ends together and tuck underneath. Place in a non-stick 9x5 inch loaf pan with the seam underneath. Cover the loaf pan with a tea towel and let rise for 1 hour until doubled in bulk. Preheat the oven to 350 degrees F (175 degrees C). Brush the top of the loaf with milk and sprinkle on the reserved seed mixture. Bake the bread for 30 minutes or until the loaf sounds hollow when tapped on the bottom. Remove the bread from the pan and let cool completely.
Makes 12 servings

SOURCE:unknown



Mincemeat Bran Muffins

2 1/4 cups flour
1 1/4 cups bran
2 teaspoons baking powder
2 teaspoons baking soda
1 teaspoon salt
2 eggs, beaten
3/4 cup melted butter
1/2 cup white sugar
1/4 cup brown sugar
2 cups milk
1 1/2 cups mincemeat

In a large bowl, combine flour, bran, baking powder, baking soda and salt.
In another bowl, combine the remaining ingredients. Pour over dry ingredients and stir just until moistened.
Spoon batter into greased or paper lined muffin tins. Bake at 375 degrees F. for 18 to 20 minutes. Makes about 2 dozen muffins.

SOURCE:unknown



Triple Chocolate Muffins

1/2 c butter
3 oz unsweetened chocolate
2 1/4 c flour
1 t baking soda
1/4 ts salt
1 c buttermilk
1 c sugar
2 eggs
1 t vanilla
6 oz milk chocolate chips
6 oz semi sweet chocolate chips
1 c toasted walnuts, chopped

Slowly melt butter and unsweetened chocolate. Meanwhile blend sugar, eggs, buttermilk, and vanilla. Beat until smooth. Sift flour, salt and baking soda together. Add to egg mixture to chocolate mixture and blend well. Add flour mixture and beat until smooth. Fold in choclate chips. Grease muffin tins well. Fill each cup 2/3 full with batter.

Bake at 375 deg for 20 to 25 minutes. These tend to be habit forming when served with cold milk.

SOURCE:unknown



Eggnog Muffins

3 cups flour
1/2 cup sugar
3 teaspoons baking powder
1/2 teaspoon salt
1/2 teaspoon nutmeg
1 egg
1 3/4 cups eggnog
1/2 cup oil
1/2 cup sultanas (golden raisins)
1/2 cup chopped pecans or almonds

Preheat oven to 350 degrees. Grease or paper-line muffin cups. In large bowl, combine flour, sugar, baking powder, saltand nutmeg. In another bowl, combine egg, eggnog and oil. Stir into dry ingredients just until moistened. Fold in golden raisins and nuts. Line muffin tins and fill cups 2/3 full. Bake for 20 to 25 minutes, or until done. Cool for 5 minutes before removing from cups to wire racks.

SOURCE:unknown



Festive Milk Bread Plait

500g plain wholemeal flour 20oz
1tsp quick yeast 1tsp
1tsp salt 1tsp
300ml warm milk ½pt
50g melted butter 2oz
1 egg white
10g poppy seeds 0.4oz

1. Gently warm butter and milk in a saucepan until hand hot.
2. Mix together the flour, salt and quick yeast, add warmed milk and melted butter to form a dough. Knead well. Leave to rest for 20 minutes.
3. Turn out dough onto a floured surface and knead again. Cut dough into three pieces and roll each into long even sausage 50cm long.
4. Pinch together one end of each dough sausage then gently plait your dough. Transfer plait to oiled baking tray and rest again for 20 minutes in a warm place.
5. Brush plait with egg white and sprinkle over with poppy seeds. Pop into an oven preheated to 220°C/425°F/Gas Mk. 7 for 30 minutes.

SOURCE:unknown



Seed Bread for the breadmachine

3/4 cup water
4 teaspoons honey
4 teaspoons canola oil
1/2 teaspoon salt
1 1/3 cups bread flour
2/3 cup whole wheat flour
3 tablespoons flax seed
4 teaspoons sesame seeds
2 teaspoons poppy seeds
1 1/4 teaspoons active dry yeast

Toast seeds on a baking sheet in a 350 degree F (175 degree C) oven for 4 minutes; let cool completely. This step is optional. The seeds can be added untoasted. Place ingredients in the bread machine pan in the order suggested by the manufacturer. Select Basic bread cycle, and Start.

Makes 1 - 1 pound loaf

SOURCE: unknown



Fig and Date Bread

1 cup chopped pitted dates
1 cup chopped dried figs
1/4 cup unsalted butter, softened
1 1/2 teaspoons baking soda
1 cup boiling water
1/2 cup white sugar
1/2 cup chopped walnuts
2 eggs
3/4 cup all-purpose flour
3/4 cup whole wheat flour
1/2 teaspoon baking powder
1/2 teaspoon salt

Preheat oven to 350 degrees F (175 degrees C). Lightly grease an 8x4 inch baking pan. In a medium bowl, combine the dates, figs, butter and baking soda. Pour in the boiling water, stir well and let stand for 15 minutes. Beat the sugar, walnuts and eggs into the date mixture. Combine the all-purpose flour, whole wheat flour, baking powder and salt; stir into the date mixture just until blended. Pour batter into prepared pan. Bake in preheated oven for 55 to 65 minutes, or until a toothpick inserted into center of the loaf comes out clean. Cool in the pan for 10 minutes, then turn out onto a wire rack to cool completely.

SOURCE:unknown





Mushroom Leek Soup

1/2 cup butter
2 bunches of leeks
1/2 lb mushrooms chopped
1/4 cup flour
1 tsp salt
dash cayenne pepper
1 cup chicken broth
3 cups milk
1 tbsp dry sherry (or lemon juice)

Wash leeks very well - slice and use white part only. In 1/4 cup of butter, saute' leeks until tender but not brown. Remove and set aside.In the remaining butter, saute mushrooms until soft - about 10 minutes. Blend in flour, salt and cayenne. Gradually stir in broth and milk. Cook, stirring until mixture thickens and comes to a boil. Add leeks, sherry, salt and pepper to taste. Simmer 10 minutes. Serve with thin slices of lemon and a sprinkling of parsley, if desired.



Leek and Potato Soup

4 slices bacon, coarsely chopped
6 leeks, thinkly sliced (or 3-4 big ones)
1/4 c. all-purpose flour
4 c. water
3 chicken-flavored bouillon cubes
2 potatoes, peeled and cubed
1 tsp. dried whole basil
1 c. half-and-half, heavy cream or milk

Cook bacon in a Dutch oven over medium heat 5 minutes. Add leeks; saute 5 minutes. Reduce heat to low; add flour, stirring until smooth. Cook 1 minute, stirring constantly. Gradually add water; cook over medium heat, stirring constantly, until thickened. Add bouillon cubes, potatoes, and basil; cover and simmer 45 minutes. Stir in half-and-half and cook until thoroughly heated.



Cream of Roasted Garlic Soup
2 md Heads fresh garlic
Olive oil
1/2 c Finely chopped onion
2 tb Unsalted butter
1 1/2 c Buttermilk
1/2 c Cream
2 small potatoes, baked, skins removed
2 tb Cognac
1/8 ts Fresh dill
Salt to taste

Place garlic heads on cookie sheet, sprinkle with olive oil and bake in 350-degree oven for 1 hour. Let cool. Cut off end of each clove and squeeze out contents. (Garlic will be soft and creamy.) Set aside. Saute chopped onion in butter until softened. Add buttermilk and cream and simmer for 5 minutes. Pour mixture into a food processor. Rice potato and add with garlic to onion and buttermilk mixture. Puree until smooth. Return mixture to saute pan. Add cognac, dill and salt. Heat thoroughly. If soup is too thin, add additional potato. If soup is too thick, add additional buttermilk. Serve immediately. Makes 4 servings.



Sour Cream Potato Soup

2 cups water
1 med. onion - chopped
3 med. potatoes - peeled, diced
1/2 tsp. salt
1/2 tsp. celery salt
1/4 tsp. pepper
16 oz. tub sour cream - low fat okay
3 slices bacon - fried crisp, crumbled

In a saucepan, combine the first 6 ingredients.Bring to a boil, then reduce to a simmer for 20 minutes, until potatoes are softened. Remove from heat; do not drain.Stir in the sour cream. Blend smooth in blender, if desired. Top with crumbled bacon and serve with rye bread.



Curried Brown Rice

1 medium yellow onion, chopped (about 1 cup)
2 1/2 cups reduced-sodium chicken or vegetable broth
1/3 cup chopped dried apricots
2 teaspoons curry powder
1/4 teaspoon freshly ground black pepper
1/8 teaspoon ground nutmeg
1 cup brown rice

Spray a medium saucepan with vegetable cooking spray. Add onion; cook over medium heat, stirring constantly, until tender, about 2 minutes.
Add chicken broth, apricots, curry powder, pepper, and nutmeg. Mix well. Bring mixture to a boil. Stir in rice; cover and reduce heat to low.
Simmer mixture until liquid is absorbed and rice is tender, about 40 minutes. Place rice on a serving platter. Serve immediately.



Carrot Raisin Slaw

5 carrots large shredded
1 cup celery thinly sliced
1/2 cup green onion with tops thinly sliced
3/4 cup raisins
4 tablespoons sour cream
4 tablespoons mayonnaise
1 tablespoon lemon juice
1/2 teaspoon salt
dash black pepper

In a salad bowl, combine carrots, celery, onions, & raisins. In a small bowl, combine sour cream, mayo, lemon juice, salt & peper; blend well. Pour over veggies & toss to coat. Cover & refrigerate for at least an hour or until next day.

SOURCE: unknown



Rumbledthumps

1 lb potatoes
1 lb white cabbage, spring cabbage, or kale
1 medium onion or the white part of two leeks, finely chopped
3 oz butter
A little single cream
2 oz mature cheddar cheese
Chopped fresh chives
Black pepper and salt to taste

Slice the potatoes thickly and boil in a little salted water. Once cooked, drain and mash. Slice the cabbage and boil gently in salted water, do not over cook! Melt the butter in a heavy bottomed pan and cook the onions or leeks. Once soft right through, add the cooked potatoes and cabbage. Add a little cream, season to taste and beat together. Place the mixture in an oven safe dish, cover with grated cheddar cheese and place under a hot grill or oven to brown.

Serves 4



Winter Salad with Homemade Herbed Cheese

Homemade Herbed Cheese:
1 quart whole milk
1 cup buttermilk
2 teaspoons fresh lemon juice
2 tablespoons finely chopped sage
Salt and white pepper

2 medium beets, scrubbed and trimmed
3 tablespoons whole-grain mustard
3 tablespoons fresh lemon juice
3/4 cup olive oil
1 tablespoon chopped shallots
1 tablespoon chopped fresh rosemary
1 teaspoon chopped fresh sage
Salt and freshly ground black pepper
2 cups julienned Belgian endive
1 cup julienned fennel
1 pear, cored and thinly sliced
3/4 cup coarsely chopped, lightly toasted walnuts

For the cheese: In a medium pot, combine the milk, buttermilk and lemon juice in a medium pot and bring to 112 degrees F over low heat. Cook without simmering until the liquid separates into solid curds and whey, 45 to 50 minutes. Remove from the heat.

Using a slotted spoon, transfer the solids to a fine mesh strainer or colander lined with cheesecloth. Bring up the 4 corners of the cheesecloth and tie them together. Gently twist to extract as much liquid as possible. Place over a bowl and let drain in the refrigerator until thick and the liquid has drained away, about 30 minutes. Twist again to extract as much water as possible. Remove the cheese from the cheesecloth, wrap, and place in a bowl. Add the sage and season with salt and white pepper, mixing to combine.

For the salad: Place the beets in a saucepan and cover with water by 1-inch. Bring to a boil, lower the heat, and simmer until tender, 15 to 20 minutes. Drain and shock the beets in ice water. Remove the skins and stem ends. Julienne and reserve for the salad.

For the vinaigrette: In a bowl, whisk together the mustard and lemon juice. Slowly add the oil, whisking until emulsified. Whisk in the shallots, rosemary, and sage, and season with salt and freshly ground black pepper.

In a large bowl, toss the beets, endive, fennel, pear and walnuts with the vinaigrette to lightly coat. Adjust the seasoning, to taste, with salt and freshly ground black pepper.

Divide the salads among 4 plates and top each serving with 1/4 cup of the ricotta, sprinkling it on and around the salad.

Yield: 4 servings

SOURCE: unknown



Creamed Onions and Sage

24 small onions
10 fresh mushrooms, sliced
4 tablespoons butter
2 tablespoons all-purpose flour
2 cups whole milk
1 teaspoon salt
2 teaspoons dried sage
2 teaspoons lemon zest
2 teaspoons lemon juice
4 tablespoons chopped fresh parsley
2 pinches paprika

1 Peel onions a trim slightly at the top and bottom. Boil the onions gently in salted water until tender (about 30 minutes).

2 Preheat oven to 350 degrees F (175 degrees C). Butter one shallow baking dish.

3 Sautee the sliced mushrooms in the butter or margarine. Stir in the flour. Stir in the half and half or milk, salt, sage, 1/2 of the lemon peel and all of the lemon juice. Cook, stirring over medium heat until sauce thickens.

4 Place the cooked onions in the prepared baking dish and pour the mushroom sauce over them.

5 Bake at 350 degrees F (175 degrees C) for about 20 minutes. Sprinkle the top with the chopped parsley, remaining lemon peel and paprika to taste.

Makes 10 cups

SOURCE: mom2dragons





Licky Pasty

This is a traditional Cornish recipe. The meat and potato varieties of Cornish pasties are the most well-known, but traditionally all sorts of fillings were put in pasties, including vegetable ones. "Licky" is another word for "leek".

shortcrust pastry
leeks
butter
salt and pepper

Method:

Prepare the leeks by removing the dark green heads, and slicing the remainder, then washing thoroughly in cold water to remove any grit.
Make the pastry and roll it out until it is about a quarter of an inch thick. Cut it into rounds, using a saucer or a small plate as a template.
Use the leeks for filling, placing an appropriate amount of filling on one half of each circle of pastry. Put a knob of butter on top and season with salt and pepper. Dampen the edges of the pastry with water, then fold over the other half of the circle, to form a pasty shape. Press the edges together with the fingers and crimp to seal.
Make 2 or 3 ventilating slits in the top of the pasty, brush with milk or egg if you want a glaze, and bake in a hot oven 450F until the pastry is pale brown, then reduce the heat to medium (350F) for about 40 minutes.

SOURCE: http://www.cs.stir.ac.uk/~scu/Recipes/Savouries/licky.html



Herb Pasty

This is a traditional Cornish recipe. The meat and potato varieties of Cornish pasties are the most well-known, but traditionally all sorts of fillings were put in pasties, including vegetable ones.

shortcrust pastry
parsley
watercress
spinach
shallots or leeks
butter
beaten egg

Chop and scald a quantity of well-washed parsley, watercress and spinach. Cut up finely either some shallots or leeks.
Make the pastry and roll it out until it is about a quarter of an inch thick. Cut it into rounds, using a saucer or a small plate as a template.
Use the herb mixture for filling, placing an appropriate amount of filling on one half of each circle of pastry. Put a knob of butter on top. Dampen the edges of the pastry with water, then fold over the other half of the circle, to form a pasty shape. Press the edges together with the fingers and crimping to seal, except at one point. Pour a little beaten egg in at this point, then seal that bit too.
Make 2 or 3 ventilating slits in the top of the pasty, brush with milk or egg if you want a glaze, and bake in a hot oven 450F until the pastry is pale brown, then reduce the heat to medium (350F) for about 40 minutes.

SOURCE: http://www.cs.stir.ac.uk/~scu/Recipes/Savouries/herbp.html



Mushroom Pasties

1 lb mushrooms, washed and sliced
2 tbs. grated parmesan
1 tsp. spice powder (recipe below)
1 tsp. olive oil

Steam mushrooms and drain very well. Stir in remaining ingredients and place atop bottom layer of pie crust (recipe below). Moisten edges with water, place upper crust atop this and seal well. I do mine in a rectangular shape folded in half lengthwise. Bake at 425° F for 25 minutes. Serves 1 table of 8 diners.
Spice Powder

3 tsp. each ground cloves and cardamom
6 tsp. each ground cinnamon and sugar
12 tsp. ground ginger

Pie Crust
1 cup flour
dash of salt
1/3 cup margarine (sub for butter)
3 tbs. cold water

Sift flour and salt together. Cut in margarine with pastry blender. Stir in water with a fork. Briefly work with hands and roll out as is necessary.

Power, Edna Ellen, trans.; The Goodman of Paris (The Ménagier de Paris); London, 1928. contributed by Rebecca A. C. Smith

SOURCE: http://www.godecookery.com/friends/frec55.htm



Dingle Pies (Savory Lamb and Vegetable Pastries)

3 cups Flour
1 cup Shortening
1/2 cup Water, cold
1/2 pound Lamb, small dice
1/2 cup Onion, small dice
1 Carrot, peeled, small dice
1 small Potato, peeled, small dice
1 stalk Celery, small dice
Salt and pepper
1 Egg, beaten

Sift the flour into a mixing bowl. Cut in the shortening. Slowly add the water and mix until a pie-like dough forms. Wrap in plastic wrap and refrigerate. Pre-heat the oven to 350. In a separate bowl, mix together the lamb, onion, carrot, potato and celery. Season. Roll out the dough and cut out 4 5-inch circles. Place 1/4 of the lamb mixture in the center of each circle. Fold into a half-circle. Crimp the edges. Brush the egg on the seal and on the top of the pastry. Cut several small vent slits in the top of each one. Place on a baking sheet. Cook for 1 hour.

Makes 4

SOURCE:- Nick Sundberg



Kebab Curry

For meatballs:
1 kg minced lamb
30 g ginger root
4 green cardamon pods
2 tsp fennel
2-3 red peppers
1 egg
salt
1 l oil to deep fry

For sauce:
400 g shallots
300 g celery root
4 cloves
4 tbsp coriander seeds
3 red chilis
50 ml veg. oil
1 cinnamon stick
1 tbsp curry powder

peel ginger and grate. Break open cardamon capsules and empty seeds. Ground cardamon seeds and fennel. Chop red chilis. Mix minced lamb with the egg, ginger, cardamon, fennel and chili. Cool the mixture in the refrigerator for 30 min. Then form little meatballs. Leave them in the fridge for another 1 hour. Sauce: Chop shallots, peel celery and mince. Ground chili, cloves and coriander.Heat oil in a pot. Add shallots, celery and brown for about 10-12 min. Add cloves, coriander, cinnamon, curry powder, chili and after that tomatoes and yoghurt. Add chicken broth and boil for 10 min on low heat. Stir periodically and add salt and pepper. Deep fry meatballs for 3-5 min. Put meatballs in the pot with the sauce and boil on low heat for about 20 min.

SOURCE: Unknown



Sour Cream Chicken with Artichoke Hearts

2 tablespoons butter or margarine
1/2 pound sliced fresh mushrooms
salt and pepper
1 1/2 pounds boneless, skinless chicken breasts, sliced
1 9-ounce package frozen artichoke hearts, defrosted, or 1 14-ounce can artichoke hearts, well drained
1/2 cup white wine
1/2 cup chicken broth
1 teaspoon curry powder
1 cup sour cream
1 tablespoon flour
Cooked white rice
Chopped fresh parsley, for garnish

Heat butter or margarine in a large skillet over medium high heat. Add mushrooms, season with salt and pepper and saute until golden brown. Remove from skillet. Season chicken with salt and pepper. Add chicken pieces to remaining butter in saucepan and saute until browned on all sides and nearly cooked through. Return mushrooms to skillet and add artichoke hearts, white wine and chicken broth, stirring well and scraping bottom of pan. Bring to a boil. Reduce heat and stir in curry powder. Whisk the flour into the sour cream and add to chicken mixture over low heat, being careful not to boil. Heat, stirring often, until heated through. Serve over hot cooked rice and garnish with chopped parsley.

Makes 6 servings.

Note: The recipe can be prepared ahead and refrigerated in a greased casserole dish, tightly covered in plastic wrap. Uncover and reheat in a 300 degree oven for 20 minutes before serving.

SOURCE:unknown



Mexican Lasagna

1 lb ground beef (chicken or turkey may be substituted)
1 can (17 oz) whole kernel corn, drained
1 can (15 oz) tomato sauce
1 cup picante sauce
1 TBS chili powder
1 1/2 tsp ground cumin
1 carton (16 oz) lowfat cottage cheese
2 eggs, slightly beaten
1/4 c. Parmesan cheese
1 tsp oregano
1/2 tsp garlic salt
12 tortillas
1 cup (4 oz) shredded cheddar

Brown meat; drain. Add corn, tomato sauce, picante sauce, chili powder and cumin. Simmer, stirring frequently 5 min. Combine cottage cheese, eggs, Parmesan cheese, oregano and garlic salt; mix well. Arrange 6 tortillas on bottom & up sides of lightly greased 13x9x2 inch baking dish, overlapping as necessary. Top w/1/2 meat mixture. Spoon cheese mixture over mixture over meat. Arrange remaining tortillas over cheese. Top w/remaining meat mixture. Bake in preheated oven 375 about 30 minutes or until hot & bubbly. Remove from oven; sprinkle with cheese & let sit for 10 minutes before serving.

SOURCE: unknown



Steak in Sour Cream Sauce

1/4 cup flour
1/4 tsp. black pepper
1/2 tsp. salt
1 Lb. round steak - trimmed, quartered
2 Tbls. vegetable oil
6 oz. can sliced mushrooms - drained
1/4 cup minced onion
2 Tbls. water
1/2 tsp. salt
1 cup sour cream
1 Tbls. butter OR margarine
1/2 Tbls. dried parsley

Combine flour, pepper, and salt on plate.Coat meat with flour mixture.Brown coated meat in oil in skillet.Add mushrooms, onion, water, andsalt to skillet.Simmer, covered, for 10 minutes. Remove from heat and stir in sour cream, butter, and parsley.



Curried Chicken Pitas

1 pound skinned boned chicken breast
1 cup shelled green peas
1 cup seedless red grapes -- halved
1/2 cup plain low-fat yogurt
1/2 cup low-fat sour cream
1 teaspoon curry powder
2 teaspoons lemon juice
8 curly leaf lettuce leaves
4 pita bread rounds -- (6-inch) cut in half

Bring 4 cups water to a boil in a large saucepan; add chicken. Reduce heat, and simmer, uncovered, 13 minutes. Add peas; cover and simmer an additional 7 minutes or until the peas are crisp-tender.
Drain and coarsely chop chicken.
Combine chicken, peas, and grapes in a bowl.
Combine yogurt, sour cream, curry powder, and lemon juice; stir well.
Pour over chicken mixture; toss gently. Cover and chill, if desired.
Spoon 1/2 cup chicken salad into each lettuce-lined pita half.

SOURCE: Recipe: Cooking Light, April 1995, page 116





Lemon Cream Cake

1 package lemon cake mix, 2 layer size
1 cup water
1/3 cup vegetable oil
3 egg whites
2 tablespoons lemon peel, shredded
3 egg yolks
3 tablespoons lemon juice

1 cup sifted powdered sugar
8 ounces cream cheese, softened
8 ounces frozen whipped dessert topping, thawed
1 (4 serv size) pkg instant lemon pudding mix
1 cup milk
1 tablespoon lemon peel, shredded

Grease and flour a 10-inch fluted tube pan.

In a large mixing bowl, beat cake mix, water, oil and egg whites with an electric mixer on low speed till moistened. Beat the mixture for 2 minutes on high speed. Stir in the lemon peel. Reserve 2 cups of the batter. In a small mixing bowl, beat egg yolks on high speed for 2 minutes. Add reserved batter and lemon juice; beat till mixture is combined. Layer batters alternately in prepared pan, beginning and ending with yolkless batter. Swirl lightly to marble.

Bake in a 350 oven for 45 minutes or until done. Cool for 15 minutes; remove from pan and cool completely.

In a large mixing bowl, beat powdered sugar and cream cheese until smooth. Fold whipped dessert topping. In a small bowl,with electric mixer on low speed; Beat instant lemon pudding mix and milk for 2 minutes stir in 1 tablespoon finely shredded lemon peel. Fold the pudding into the cream cheese mixture.

Cut cake horizontally into three layers. Spread the Creamy Lemon Frosting between layers. Frost entire cake with remaining frosting.

SOURCE:unknown



Orange and Poppy Seed Cakes

2 cups all purpose flour
1 teaspoon baking powder
1/2 teaspoon salt
1 3/4 cup sugar
1 1/4 cups (2 1/2 sticks) unsalted butter, room temperature
5 large eggs
1/3 cup orange juice
1 tablespoon grated orange peel
1 teaspoon vanilla extract
1/4 cup poppy seeds

Preheat oven to 350°F. Butter and flour four 5 3/8 x 3 1/4 x 1 7/8-inch loaf pans. Sift flour, baking powder and salt into medium bowl. Using electric mixer, beat sugar and unsalted butter in large bowl until lightand fluffy. Add eggs 1 at a time, beating well after each addition. Beatin orange juice, grated orange peel and vanilla extract (batter may look curdled). Beat in flour mixture. Fold in poppy seeds.Divide batter equally among prepared pans (about 1 1/2 cups each). Place pans in oven. Bake until tops of cakes are brown and tester inserted into center comes out clean, about 55 minutes. Transfer pans to rack.Cool cakes 10 minutes. Cut around sides of pans to loosen cakes. Turn cakes out onto wire racks and cool completely. (Cakes can be prepared upto 1 week ahead. Wrap in aluminum foil; store cakes at room temperature.)

Makes 4 cakes

Source: BON APPETIT December 1995



Tofu Cheese Cake

4 ounces whole wheet honey graham crackers
3 tablespoons olive oil(preferable) or margarine at room temperature
1 cup pineapple juice
2 tablespoons gelatin or agar-agar
1 pound soft tofu
5 tablespoons honey
6 tablespoons freshly squeezed lemon juice
1 tablespoon grated lemon peel
1 teaspoon candied ginger, minced

Preheat the oven to 350 degrees. Lightly grease a 9-inch pie pan plate with margarine. In a food processor, or by hand, crumble the grham crackers, add olive oil and work to a fine crumb. Press the cracker mixture onto the bottom of the pie plate until the surface is smooth and even. Bake for 10 minutes. Cool. Heat the pineapple juice to a near boil. Stir in the gelatin or agar-agar gradually and simmer until it is dissolved, about 5 minutes. Cool for at least 10 minutes. In a blender or food processor, combine all the other ingredients with pineapple juice mixture and blend for a minutes. Pour into the baked crust. Refrigerate 3 to 4 hours.

Source:Chieko Yoshikawa of UCSC http://library.ucsc.edu/recipe/tofuchs.html



Seed Cake

1 1/2 cups unbleached flour
1 cup cracked wheat flour
1 pkg. yeast
1/8 cup warm (100 degrees) ale
1/8 tsp. salt
4 oz. (1 stick) sweet butter
3/4 cup sugar
2 eggs, beaten
1 tbs. seed (crushed anise, caraway, coriander, cardamom, etc. - choose something flavorful & pleasant)
1/2 - 1 cup milk

Sift together the flours and salt; set aside in large bowl. Dissolve yeast in warm ale, along with 1/8 tsp. of the flour mixture. Cream together the butter and sugar. Beat in eggs and seeds. Make a well in the flour and add the dissolved yeast. Fold flour into yeast mixture, then fold in the butter. Slowly beat in enough milk to make a smooth, thick batter. Pour batter into an 8" round greased cake pan. Bake in middle of oven at 350* F for 45 minutes, or until a toothpick inserted in the center comes out clean. Let cool slightly before turning onto a cake rack.

Source:www.godecookery.com



Tunnel of Fudge Cake

CAKE:
1 3/4 cups sugar
1 3/4 cups butter, softened
6 eggs
2 c. powdered sugar
2 1/4 cups flour
3/4 cup unsweetened cocoa
2 cups chopped walnuts (nuts are essential for the success of this recipe)

GLAZE:
3/4 cup powdered sugar
1/4 cup unsweetened cocoa
4-6 tsp. milk

In large bowl combine sugar and butter; beat until light and fluffy. Add eggs 1 at a time, beating well after each addition. Gradually add powdered sugar, blend well. By hand gradually stir in flour and remaining ingredients until well blended. Spoon batter into greased and floured 10-inch tube pan or 12-cup fluted tube pan; spread evenly. Bake at 350 degrees F for 58-62 minutes. (Because of the tunnel of fudge you will not be able to test for doneness; correct temperature and time is essential). Cool upright in pan for 1 hour, invert onto serving plate and cool completely. In small bowl combine glaze ingredients. Spoon over top of cake.
Serves 16.
Store tightly covered.

SOURCE:Ella Helfrich created this recipe and it is Pillsbury's most requested. It was Second Grand Prize winner at the 1966 Bake-Off Contest.



Blessed Bride's Cake

1 cup sugar
1 cup walnut meats, chopped
1 cup vegetable oil
1 cup golden raisins
1 cup flour
4 eggs
1 tsp. baking powder

Mix all the ingredients together until they are wet. Do not over mix. Pour into a greased and floured 9"x9"x2" square baking pan. Bake at 350 degrees for 20-30 minutes, or until knife inserted in middle of cake comes out clean. Allow to cool before serving.

SOURCE:SOURCE:--Adapted by Akasha Ap Emrys For all her friends and those of a like mind Copyright © 1997-99 Akasha, Herne and The Celtic Connection www.wicca.com. All rights reserved



Imbolc Ritual Cake

1 3/4 cups all-purpose flour
3/4 cup water
3/4 cup sugar
1/4 cup vegetable oil
2 tbs. poppyseeds
1 tbs. grated lemon peel
1 tsp. baking soda
2 tbs. lemon juice
1/2 tsp. salt
powdered sugar

This is all done in one pan, so clean up is a breeze! Preheat oven to 350 degrees. Mix flour, sugar, poppyseeds, baking soda, and salt with a fork in an ungreased 9"x9"x2" baking pan. Stir in the remaining ingredients, except the powdered sugar. Bake 35-40 minutes or until toothpick inserted in center of cake comes out clean, and the top is golden brown. Remove from oven and cool. Sprinkle with powdered sugar.

SOURCE:--Adapted by Akasha Ap Emrys For all her friends and those of a like mind Copyright © 1997-99 Akasha, Herne and The Celtic Connection www.wicca.com. All rights reserved



Magical Cream Puffs

the puffs:
1 cup water
1/2 cup butter or margarine
1 1/4 cups flour
4 eggs

Bring water and butter to a boil in a saucepan. Lower heat and add flour. Stir on low heat until batter forms a ball shape. Remove from the heat, onto ungreased cookie sheet. Bake for 30 minutes until golden brown at 375° F.

the filling:
1/2 cup sugar
2 tbs. cornstarch (ruled by the Sun; brings health and wealth)
1/4 tsp. salt
2 cups milk
2 egg yolks
2 tbs. butter or margarine
2 tsp. vanilla extract
confectioner's sugar

In a saucepan, slowly bring sugar, cornstarch, and salt to a boil, stirring constantly until thick. Add milk and egg yolks and boil for 1 minute. Remove from head and add butter and vanilla. Let cool. Fill puffs with cream filling and sprinkle with confectioner's sugar.

SOURCE: found via an Yahoo group but I believe it originates with Laurie Cabot's Celebrate the Earth